By Annabelle Thorpe
The big six-oh! Whether it's a shock to the system, or a cause for celebration, landmark birthdays can't be avoided. You might want to party with friends and family, escape to an island idyll, or challenge yourself to a truly unforgettable experience. Here, the experts at 101 Holidays select the best holidays for a 60th birthday.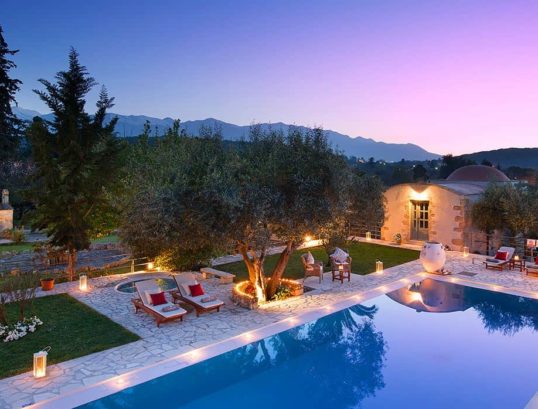 Take it Easy
If all you want to do is soak up the sun on a beautiful beach, there are few better places to head than the Med. And if you've decided to leave the grandchildren at home, it's a fair bet you won't want to be spending your special week with other people's kids!
Simpson Travel has a selection of elegant, adults-only hotels; the Arosmari Village Hotel in Crete oozes rustic chic, with ten cosy cottages scattered through flower-filled grounds, while Losta Sahil Ev is a bijou boutique hotel in Turkey, with just three rooms, right on the seafront on the sleepy Bozburun Peninsula. If you fancy somewhere more exotic, it's hard to beat the Maldives; mix mornings lazing by a crystal-clear sea, with afternoons exploring the world beneath the waves – make your sixtieth the time you finally learnt to dive!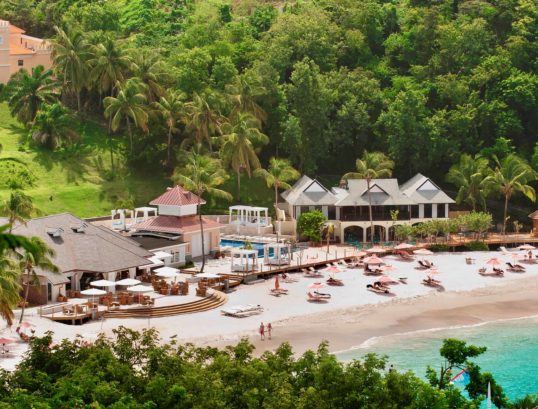 Relax and Revive
A landmark birthday is a time to be indulged, and if a spa holiday is your dream break, then head to The Body Holiday on the gorgeous island of St Lucia.
Italophiles should head to the elegant Monastero Santa Rosa on the Amalfi Coast, a former 17th century monastery that has been converted into a sleek, luxury hotel with one of the best spas in the region. Treatment pavilions are scattered through the gardens, offering the chance to have your massage alfresco, with beautiful sea views.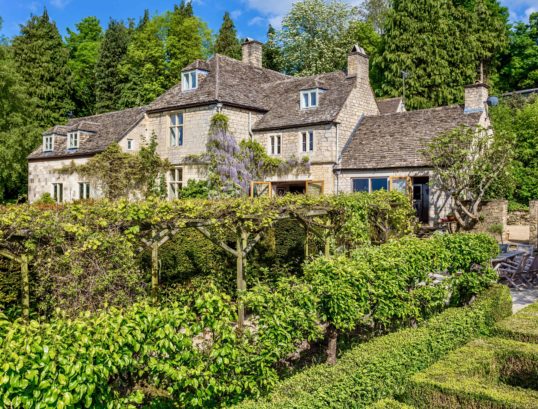 Celebrate in Style
Few places to stay are more picturesque than a traditional Cotswold manor house. Luxury Cotswold Rentals has a range of gorgeous properties, from former rectories to historic country estates, sleeping from 10 to 34.
Of course, not everyone's fantasy is a luxury home from home; if you've always fancied a jaunt on a private jet, a sixtieth is the perfect excuse – you could fly in style to Portofino, one of Italy's glitziest resorts, for a stay at the classically elegant Hotel Splendido.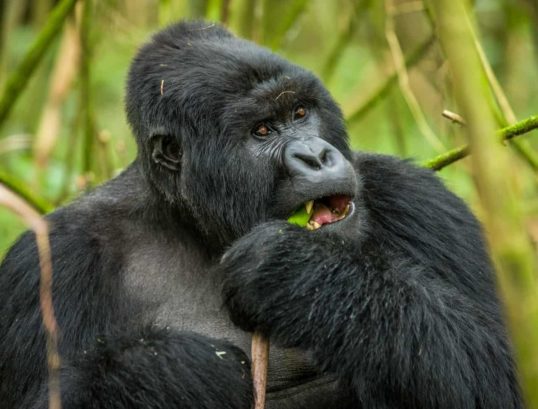 Go Adventuring
Whether you want to explore in luxury or get right off the beaten track, there are any number of ways to have a sixtieth adventure. Nature-lovers should head to Rwanda or Uganda for a Gorilla Tracking Safari, which offers the chance to get up close and personal with gorilla families. Only eight visitors a day are allowed to trek in the gorilla areas, so you're guaranteed an intimate experience.
You could meet the world's largest land predators on a bear watching holiday in Canada, Alaska for Scandinavia with Discover the World. Or take to the sea, to witness one of nature's most astonishing spectacles; vast whales, roaring up out of the water. Mundy Adventures offers expedition cruises through the Bay of Cortez and Alaska, two of the world's top ocean habitats.
And there are plenty of adventures closer to home; discover the spectacular landscapes, mountains and islands of Scotland, on a fortnight's Grand Tour, beginning in Glasgow and taking in Fort William, Skye and the Orkney Islands. Or make your sixtieth the time you finally get to see one of nature's most extraordinary spectacles; the Northern Lights with a break in Tromso, Norway's buzzy 'capital of the Arctic.'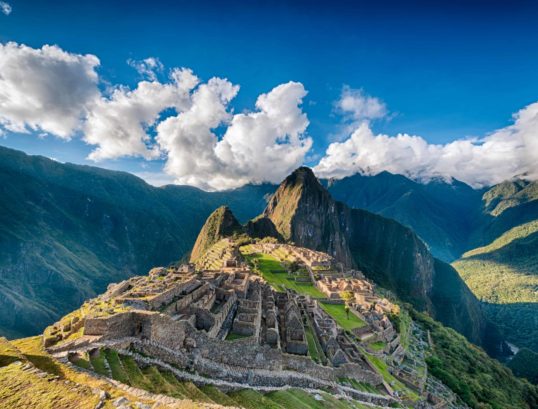 Rise to the Challenge
If your sixtieth feels like a time to up the ante, pick a trip that offers the chance to do something totally out of your comfort zone. Building a holiday around a big physical challenge can be a great way to get in shape; dust off your walking boots and head to Peru for the breath-taking hike up to Macchu Picchu. The iconic 15th century Inca site is one of South America's most impressive, and there are plenty of luxury hotels nearby. A trip like this is also a great way to share your birthday with a new group of people; join an escorted tour to really get under the skin of this breathtaking ancient city.
Find more travel ideas at 101 Holidays.