Llys Meddyg, Newport, Wales, which won a César award this year, is this month's prize-giver. A friendly restaurant-with-rooms, it is personally run with genuine charm and more than a dash of local flavour. The food is sophisticated; the rooms are snug and serene.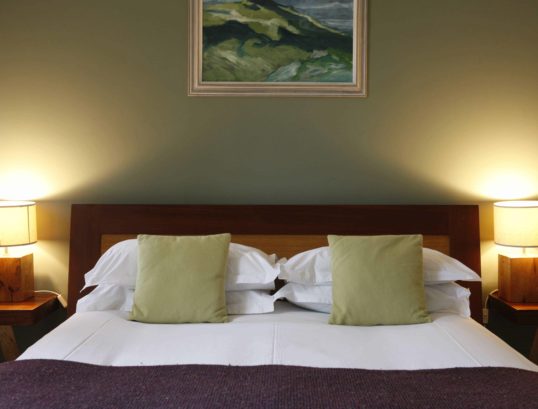 All you need to do to win this handsome prize of dinner, bed and breakfast for two at Llys Meddyg is to SEND A REVIEW of your favourite hotel or B&B in Great Britain or Ireland. We welcome reports on places that have never been in the Guide or have been omitted, as well as those that have a current entry.
Brian Griffiths from Holmfirth is the winner of last month's prize of dinner, bed and breakfast for two <a href="https://www.goodhotelguide.com/review/scotland-highland-walls-burrastow-house-1615/">Burrastow House, Shetland</a>, which won a César award this year as Scottish Hotel of the Year. An 18th-century house, it is on a remote bay in Shetland. It's like being a guest at a country house in an extraordinarily beautiful location, said one Guide reader who stayed there recently. Dinners featuring 'straightforward, uncomplicated fare' lubricate conversation between guests. There are 'irresistible kippers' on offer at breakfast.
JOIN THE GHG CLUB
Get our free monthly newsletter, latest special offers, advice & competitions. Join more than 10,000 other members.
Read more about it here
BUY THE 2019 GUIDE
Buy the 2019 Guide to read reviews of all 860 hotels. Each printed copy of the Guide contains six 25% discount vouchers, worth in total about £150.
Buy the guide
Latest special collections