Hotels in Chinon
1
Château de Marçay
Chinon
Built as a fortress in about 1150, the town of Marçay was originally inside the walls of this splendid château, now a smart hotel.
2
Hotel Diderot
Chinon
Near the famous château of this well-known wine town on the Vienne, this B&B is a delightful place to stay.
3
Hotel Agnes Sorel
Chinon
Named after a mistress of Charles VII who was also an enthusiastic cook, this 'sweet, unpretentious little place, astonishingly cheap', has long been loved by Guide readers.
4
Hotel Plantagenet
Chinon
Martine de Carvalho, the new owner, is proud of the ambience familiale chaleureuse of her centrally placed, white-painted B&B hotel.
JOIN THE GHG CLUB
Get our free monthly newsletter, latest special offers, advice & competitions. Join more than 5,500 other members.
Read more about it here
BUY THE 2021 GUIDE
Buy the 2021 Guide to read reviews of all 750 hotels. Each printed copy of the Guide contains six 25% discount vouchers, worth in total about £150.
Buy the guide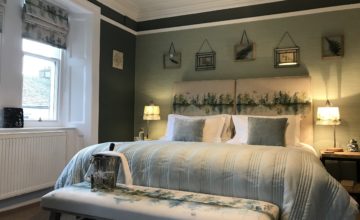 Win A Free Night for Two!
Win a prize of dinner, bed and breakfast for two at The Black Swan, Ravenstonedale, Cumbria, by SENDING A REVIEW of your favourite hotel or B&B in Britain or Ireland. See COMPETITION PAGE.
Submit a review