Hotels in Colchester
1
The Sun Inn

- Long Weekend Special Offer
Colchester
In the heart of Constable country, Piers Baker's 14th-century inn is 'what pubs were meant to look like', from the eye-catching sign outside to the beamed ceilings and wooden floors within.
2
Dedham Hall
Colchester
There is 'nothing chichi' about Wendy and Jim Sarton's 15th-century manor house, which stands in 'pleasantly rural, overgrown tranquillity' in gardens where rabbits skitter.
JOIN THE GHG CLUB
Get our free monthly newsletter, latest special offers, advice & competitions. Join more than 5,500 other members.
Read more about it here
BUY THE 2021 GUIDE
Buy the 2021 Guide to read reviews of all 750 hotels. Each printed copy of the Guide contains six 25% discount vouchers, worth in total about £150.
Buy the guide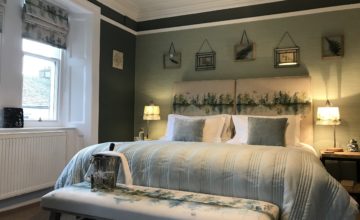 Win A Free Night for Two!
Win a prize of dinner, bed and breakfast for two at The Black Swan, Ravenstonedale, Cumbria, by SENDING A REVIEW of your favourite hotel or B&B in Britain or Ireland. See COMPETITION PAGE.
Submit a review