Hotels in Petworth
1
The Halfway Bridge
Petworth
In the heart of the South Downs national park, this 18th-century inn is a well-judged mix of friendly local and restaurant-with-rooms.
2
The Old Railway Station
Petworth
Built in 1892 to enable the Prince of Wales to travel to Goodwood Racecourse, Petworth's railway station has been 'lovingly restored' into a 'remarkable' B&B.
JOIN THE GHG CLUB
Get our free monthly newsletter, latest special offers, advice & competitions. Join more than 5,500 other members.
Read more about it here
BUY THE 2021 GUIDE
Buy the 2021 Guide to read reviews of all 750 hotels. Each printed copy of the Guide contains six 25% discount vouchers, worth in total about £150.
Buy the guide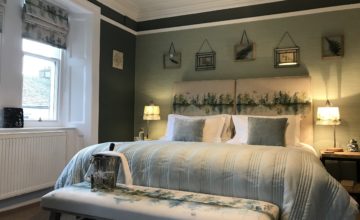 Win A Free Night for Two!
Win a prize of dinner, bed and breakfast for two at The Black Swan, Ravenstonedale, Cumbria, by SENDING A REVIEW of your favourite hotel or B&B in Britain or Ireland. See COMPETITION PAGE.
Submit a review