Featured hotels with Special Offers
Best hotels with fishing in East Anglia
1
The Old Bridge

- 2 nights for the price of 1 100% Flexible Special Offer
Huntingdon
It's much easier to enjoy the 'exceptional wine list' and elegant interiors of this ivy-clad town house hotel, owned by a Master of Wine and an interior designer, now that Huntington's High Street has been pedestrianised, cutting down traffic noise.
More best hotels with fishing in East Anglia
Best hotels with fishing in East Anglia
JOIN THE GHG CLUB
Get our free monthly newsletter, latest special offers, advice & competitions. Join more than 5,500 other members.
Read more about it here
BUY THE 2021 GUIDE
Buy the 2021 Guide to read reviews of all 750 hotels. Each printed copy of the Guide contains six 25% discount vouchers, worth in total about £150.
Buy the guide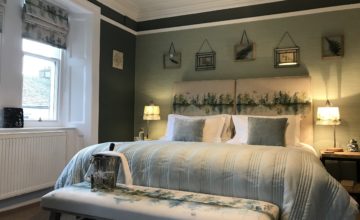 Win A Free Night for Two!
Win a prize of dinner, bed and breakfast for two at The Black Swan, Ravenstonedale, Cumbria, by SENDING A REVIEW of your favourite hotel or B&B in Britain or Ireland. See COMPETITION PAGE.
Submit a review