Featured hotels with Special Offers
Best romantic hotels in Lake District
1
Cedar Manor

- 20% Discount Flexible Special Offer
Windermere
A 'beautifully intimate hotel', a five-minute drive from Windermere, Cedar Manor garners nothing but praise from readers for its luxurious bedrooms, thoughtful touches and spot-on service.
2
Askham Hall

- Midweek Special Offer
Penrith
It may have a medieval pele tower, a 17th-century topiary garden, and now a Michelin-starred restaurant, but Charles Lowther's ancestral pile also has an unpretentious, relaxed atmosphere.
More best romantic hotels in Lake District
Best romantic hotels in Lake District
JOIN THE GHG CLUB
Get our free monthly newsletter, latest special offers, advice & competitions. Join more than 5,500 other members.
Read more about it here
BUY THE 2021 GUIDE
Buy the 2021 Guide to read reviews of all 750 hotels. Each printed copy of the Guide contains six 25% discount vouchers, worth in total about £150.
Buy the guide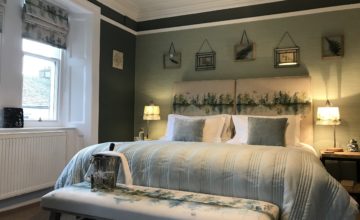 Win A Free Night for Two!
Win a prize of dinner, bed and breakfast for two at The Black Swan, Ravenstonedale, Cumbria, by SENDING A REVIEW of your favourite hotel or B&B in Britain or Ireland. See COMPETITION PAGE.
Submit a review